Yoto Player Features
For ages 3-12+

Room thermometer

Enjoy up to 24 hours of play per charge

Acoustically-engineered stereo sound

Includes endless free audio

Ok-to-wake night light and clock

Free Make Your Own Card

Bluetooth enabled
Compare with Yoto Mini
Comparison of the features of Yoto Player and Yoto Mini

Yoto Player

$149.99

Yoto Mini

$99.99

Great for...

Listening around the home

Sound

Accoustically-engineered stereo sound

Night light
Room thermometer
Capacity
Charging
Battery Life
Headphones

Wired (3.5mm jack) & wireless

Wired (3.5mm jack) & wireless

App connectivity
Free in-player content
Size cm
---
---
Independent, ad-free listening for kids
No more handing over your smartphone or worrying about intrusive ads - Yoto Player puts kids safely in control of their listening, learning and play. So they can explore what inspires them, and you can watch their confidence grow.
Choose
Kids pop a card in the slot to play.
Press
Kid-friendly buttons unlock exclusive free audio.
Twist
Change chapters and adjust volume on their own.
Parents in control
0-2 years
Everything parents need to fill their home with sound and make bedtimes a breeze.
Kids in control
3-5 years
Kids can choose what they want to listen to, building confidence and fine motor skills.
Kids in control
6-12+ years
Kids form healthy routines and discover new audio that inspires them as they grow.
Sweeter dreams
90% of parents agree that Yoto has made bedtimes easier for their family. That's a lot of Zs! Discover how Yoto Player can help your child be a sleep superstar and good morning maestro.
Room Thermometer

Sleep Sounds

Night light

Ok-to-wake
Get "nighty-night"s right
Yoto Player's night light has no less than seven night light colors to choose from. Just flip the display face-down after lights out and, hey presto – instant sleepy ambience fills the room.
Ok-to-Wake? You decide
The Ok-to-wake clock lets kids know when it's time to get up and go. You choose the time, and Yoto Player's clock and night light will change to show that it's wake-up time. It's what an extra 37 minutes of dreams are made of.
From white noise to dreamy music, kids can nod off to a huge library of sleep sounds.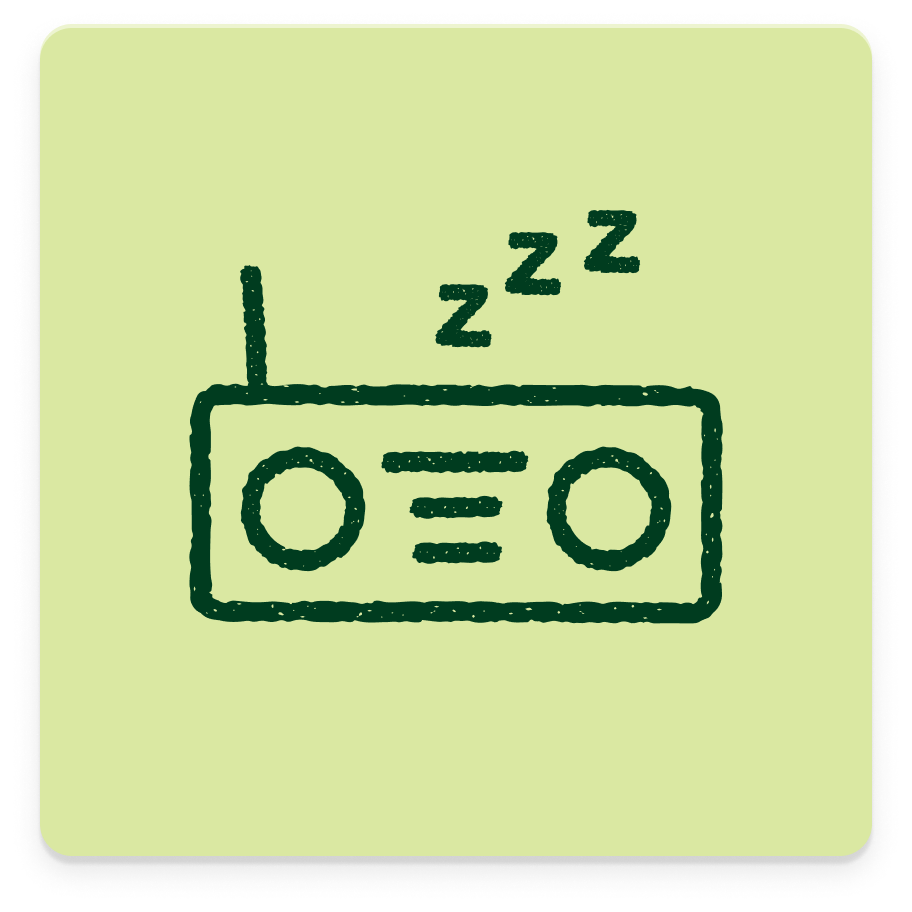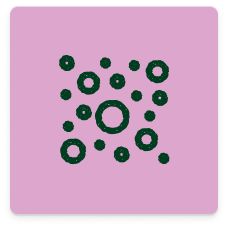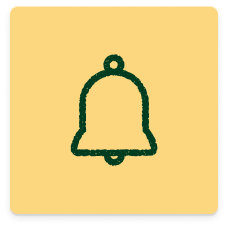 Immersive stereo sound
The new Yoto Player simply sounds better. We've acoustically engineered its stereo speakers to please even the most discerning of audiophiles (and their parents).
Get offline

Yoto Player can store 600+ hours of audio for offline listening. Just download your Yoto Cards with WiFi and then the world is their auditory oyster.

Bluetooth speaker

Yoto Player works as a regular Bluetooth speaker too. Sync up with your phone or computer to play whatever you like.

Headphones

For quiet time or travel time, kids can use wireless or wired headphones for a more personal listening experience.
Make your own Yoto Cards from (almost) anything
Turn bedtime stories from grandma, your favorite MP3s or even radio streams and podcasts into physical cards in seconds. Find out more.
Specifications
Bluetooth and WiFi connectivity
USB-C fast charge
Wireless charging (dock sold separately)
Up to 24hrs playback
40mm 5W stereo speaker
32GB internal memory
Ambient night light
Room temperature monitoring
Box Contents
Yoto Player (3rd Generation)
1.5m (USB-A > USB-C) Charging Cable
Welcome Card (it's also a free Make Your Own card!)
Requirements
The Yoto app
A WiFi connection
A huge imagination
What makes Yoto Player (3rd Generation) so special?
The short answer? So many things. Yoto Player is the only kids' audio player with a programmable night light and clock, Ok-to-wake settings, its own daily podcast, family radio stations as well as endless hours of free stories, music, podcasts and sleep sounds.
Plus it has acoustically-engineered stereo sound, 600+ hours of storage for offline listening, a boosted battery life for up to 24 hour of play, and a room temperature thermometer.
We have a smart speaker. Why should I buy a Yoto Player?
Maybe you shouldn't! Every family is different and you've got to do what's right for you and yours.
Yoto Player has been built for kids from the ground up - it's ad-free, has no microphones or cameras, and is packed with free audio and features for family life. It was designed to encourage kids to be more independent throughout their day, whether that's tuning in to Yoto Daily each morning, brushing their teeth for a whole 2 minutes, or taking control of bedtime. Not to mention all those hours of listening, learning and creative play!
Plus, in a recent survey of 7,000+ Yoto customers, 90% of Yoto Player owners agreed that their player has made their child more independent. And you know what? Many of those families also own smart speakers!
What's included with Yoto Player?
Yoto Player (3rd Generation), of course! 1.5m (USB-A > USB-C) Charging Cable A Welcome Card (which doubles as a Make Your Own Card) A Quick Start Guide
Yoto Player doesn't come with a power adapter, a wireless charger or any accessories not listed above.
What age is Yoto Player suitable for?
Yoto Player is suitable for kids aged 3+. Our Card Store has 1,000+ titles for kids from birth to 12+ so there's always something new to explore as kids learn and grow.
How long does the battery last?
Kids can enjoy up to 24 hours of play on a single charge. That's a lot of listening!
How do I charge Yoto Player?
Yoto Player comes with a USB-C cable so you can charge it almost anywhere, and you can also buy a Wireless Charger separately. Yoto Player (3rd Generation) is not compatible with the Yoto Player (2nd Generation) wireless dock.
Does Yoto Player need WiFi?
Yes, but just for a few quick things. The majority of listening can be done offline – from the treehouse, the car or even the most sturdy of pillow forts. Sweet freedom!
You'll need a WiFi connection to set up your Yoto Player and download your Yoto Cards. Once they're downloaded, your child can play them wherever and whenever they like! Yoto Radio, and Yoto Daily will need WiFi too. You can disconnect your Yoto Player from the WiFi via the app.
We launch new features to Yoto Player all the time, so you'll want to connect your player fairly regularly so it can download any new Yoto OS updates.
How do I set up a Yoto Player?
How durable are Yoto Cards?
Yoto Cards are made from food-safe plastic, so they're hard to bend and even harder to break. Your whole Yoto Card collection is saved in your Yoto App, so if you lose one, you'll be able to link it to a new Make Your Own Card in seconds - simple!
What's the plan with Yoto Player (2nd Generation)?
If you bought your Yoto Player between 2020 and mid-2023 then you probably have our award-winning Yoto Player (2nd Generation) - congrats! We'll continue supporting you and your player with new Yoto OS updates for the foreseeable future.